Our Group
Trust Holding is part of Nest Investments Group, an international group that has subsidiaries in a number of countries in the MENA region.

Nest Investments (Holdings) Ltd.
is a holding company whose corporate objective is to achieve excess returns on invested capital and build long term shareholder value. The company has been family owned since 1989.
The Group's Corporate services offices are headquartered in Limassol, Republic of Cyprus. Nest Investments (Holdings) Limited is the penultimate shareholding company of all the business assets of the Group.
From humble beginnings the Company and its subsidiaries are now represented in 23 countries and have grown to be leading reinsurers, general insurance providers, real estate developers, Insurance brokers and licensed operation services providers in the MENA, Afro Asia, Europe and pacific regions. In addition, the Group also provides banking and manufacturing services in Algeria.
Nest benefits from a diverse and inclusive workforce of over 6,000 people encompassing a variety of cultures from over fifty different nationalities.
Nest is managed by a group of highly qualified professionals. The aim is to establish a mutually beneficial long terms relationship with our business partners by being professional, truthful, genuine and transparent.
Together, with assets in excess of US$ 5 Billion and Net Equity of more than US$ 2.3 Billion we are constantly evolving and seeking new opportunities to expand and diversify our portfolio of investments.
www.nestco.org

Direct Insurance
Trust Holding group of companies build relationships based on trust and are committed to providing high quality products and valuable services, as well as exceptional customer experiences. Insurance products offered through our direct insurance companies include medical, marine, motor, life, general and travel. We have presence in most of the MENA region such as Algeria, Palestine, Lebanon, Yemen, Iraq and Cyprus.
www.trustholding.com

Banking
Trust Bank Algeria is an Algerian private law bank and started its activity in 2002. Its mission is contributing to the economic and financial development of Algeria, by offering businesses, professionals and individuals a wide and constantly evolving range of financial products and services.
Operating thirty branches in a network that covers the main cities of the country in its Center, East and West and South regions the aim is to reach 40 branches by 2021.
www.trustbank.dz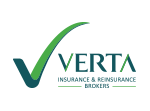 Broking
VERTA Insurance and Reinsurance Brokers is a fully licensed life and non-life Broker, regulated by the Superintendents of Insurance in Cyprus and is licensed to provide a wide range of insurance & reinsurance services.
As a full subsidiary of Nest Investment (Holdings) Ltd, VERTA benefits from cooperating with Trust Insurance Companies, located in the Mena Region and Cyprus, which gives VERTA access to their wide network. Our focus is on Europe and MENA region.
Acting as a one stop shop for our international clients, we identify their needs and offer them a wide range of bespoke solutions to cover their Insurance requirements. Our services include enhancing their risk management, recommend risk improvement, insurance consultation, claims handling as well as insurance training.
We also manage the Group Life and Non-life Treaties of the Trust Insurance Companies and assist them with their facultative needs, via a wide range of well rated international and regional reinsurers. We are specialised in treaty programmes restructuring as well as the traditional classes of insurance such as: Life, Personal Accident, Property, Engineering, Energy, Specialty Lines and Marine.
www.vertabrokers.com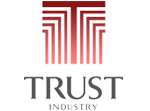 Manufacturing
The company, established in 2005, has two manufacturing plants located in the regions of Baraki and Hadjout. Utilising regional expertise and the latest manufacturing processes the companies specialise in manufacturing bricks and tiles for Algeria's expanding property development industry.